The title is a bit melodramatic, but we're alone this Thanksgiving. Just us. In years past, we've always gotten together with either family or friends....(except for that first year we were in Florida, and we went to the beach..because ya know, it was 80 degrees). But, down here in Virginia, we're too far from family and haven't really made any good friends (although I did invite another family over, unfortunately they can't come). C'est la vie.
So, it's slightly depressing being alone, but we're still going to have a Thanksgiving feast, and, at least I don't have the pressure of having to have a clean house. Plus, we get to eat all the pie ourselves.
This is what we're having,
1.
Turkey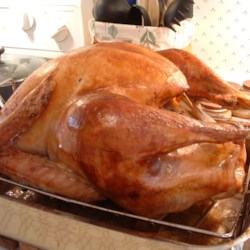 Of course. I love snatching up turkeys super cheap when they go on sale.

This year, I'm hoping to get the perfectly moist and juicy turkey.
To achieve this, I'm going to roast the bird in an oven bag and shove melted butter, garlic, salt and spices under the skin. You just melt butter and mix it with some minced garlic, sea salt, and whatever other spices you like (I tend to go all Simon and Garfunkel like with parsley, sage, rosemary and thyme). Lift the skin of the turkey and shoved that yummy butter mix underneath it and then roast as you normally would.
2.
Stuffing
Since we are all gluten-free and healthy down here, I'm going to try
Cam's Gluten-Free Stuffing Recipe
. With a few modifications. Instead of ground pork, I'm using sausage and I probably won't use all those spices. I am using mushrooms though, which means that I might be the only one eating it, but hey..more for me!
3.
Cranberry Sauce
It's wicked easy to make your own cranberry sauce. Just mix sugar with fresh cranberries and water. Boil it all together and mash. Super yummy and super easy.
4.
Sweet Potatoes
I just slice sweet potatoes, place in a backing dish and dot with ample butter. Sprinkle with sea salt, brown sugar and cinnamon. Bake at 400 degrees or so until the potatoes get soft.
Super yummy!
5.
Mashed Potatoes
I boil several potatoes (skins and all) along with a peeled onion and a few cloves of garlic. Once the potatoes are cooked, mash all that up with butter and some sea salt. Mix in milk to make that creamy consistency. These are so good! The onions and garlic really adds a delicious flavor.
6.
Roasted Green Beans
Toss green beans with olive oil, salt, and garlic powder, Spread out on a baking dish and roast in the oven until they are well...roasted. Soft on the inside and bit crispy on the outside.
7.
Bread
I'm not 100% sure, I'll be making this, but I do love a good loaf of artisan bread. So, I think I'm going to make the
Gluten-Free Crusty Boule
.
8.
It's super easy and super tasty. One could maybe even make the claim that it's sorta healthy.
9.
Swedish Apple Pie.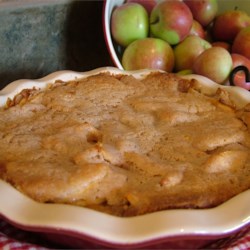 I'm pretty sure I can just sub in gluten-free flour and it will be fine.
10.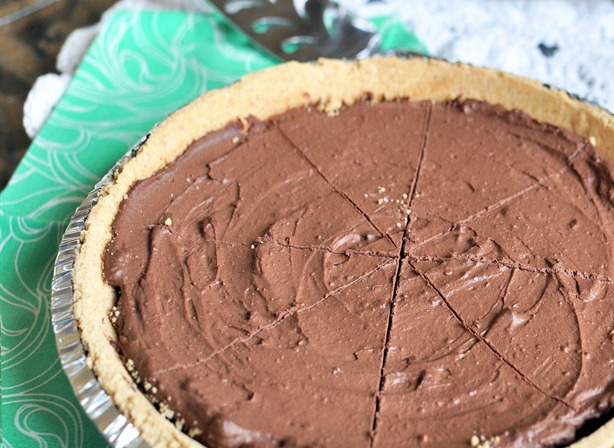 Because my other desserts contain fruit or vegetables so they don't count as dessert (right?).
I'm going to make it crustless, because with an inside like that..who needs crust? I've never made this recipe before, but it looks easy and delicious. And hey...it contains tofu, which makes it sorta healthy as well, right?